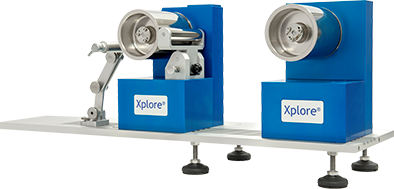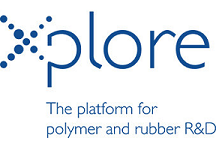 Micro Cast Film Line 65 mm: CFL 65
Xplore developed a high tech 65 mm wide film line with dedicated temperature control to meet customer needs for more R&D possibilities. The CFL 65 guarantees an even better controlled process and larger test samples for the testing of e.g. optical, mechanical and/or barrier properties.
The continuous feeding kit, consisting of a mountable, water-cooled top hopper and two continuous feeding screws and/or forced feeding screws, enables easy auto feeding in continuous extrusion mode.
As an option the first take up roll can be air cooled (see picture above)
The film drawing speed can be adjusted between 100 and 5000 mm/min with increments of 1 mm/min on the first drum winder.*
Film necking is minimized with an air knife just after the die.
The second, collecting, drum winder is torque controlled (its diameter will grow during the test run), to ensure even film uptake, which can be adjusted with increments of 1 Nmm.
* Xplore proprietary technology