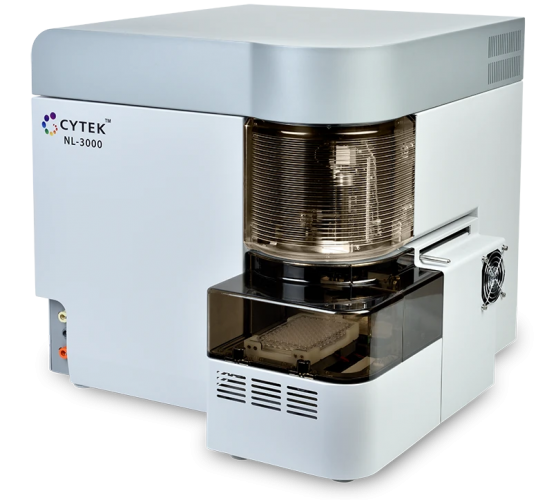 Cytek® Northen Lights
A new full spectrum flow cytometry system that shifts the paradigm in what scientists expect to see in performance from an affordable three laser system.
High Value
Upgradeable from one laser and nine colors to three lasers and 24 colors, there is a Northern Lights configuration to fit your needs.
Remarkable Sensitivity
Sensitivity redefined using state-of-the-art optics and low-noise electronics.
Superb resolution of dim and rare populations, even in high complexity panels and high flow rates.
Easy, Flexible, and Intuitive
One configuration for all assays - no need to change optical filters.
Use any commercially available fluorochrome excited by the onboard lasers.
Intuitive software with familiar workflow.
Low Cost of Ownership Fewer lasers to run more colors.