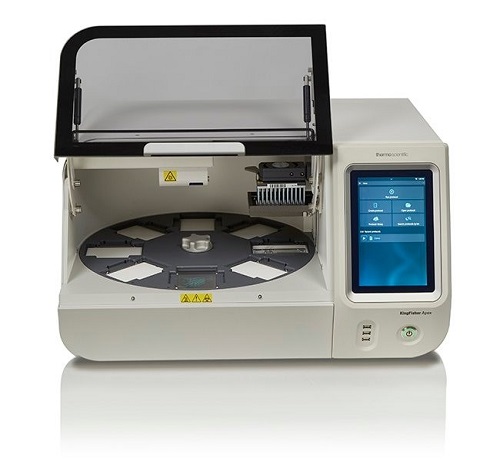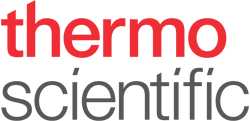 KingFisher™ Apex System
The Thermo Scientific KingFisher Apex represents the pinnacle of automated purification for DNA, RNA, proteins, and cells. Achieve peak performance for purifying DNA, RNA, proteins, or cells, now with even greater flexibility for fast and reproducible results with almost any application.
The KingFisher Apex can gently and efficiently isolate and purify nucleic acids, proteins, and cells from a range of sample types for a wide variety of downstream applications.
Control heating and cooling to maintain sample integrity
Easy to use interface with touch screen empowering the user to control all details of the application and purification process
Dual magnets and multiple formats
High throughput system processes up to 96 samples
Purify 24 or 96 samples in 25–65 min
Wide processing volume range: 20μL – 5 mL
Easy-to-use Thermo Scientific™ BindIt™ Software provides instrument control, protocol creation and modification
With 24 configurations, customers can raise the processing volume up to 5mL, resulting in increased yield of the purified product
Safeguard against contamination with 2 UV lights

Table: KingFisher Apex Accessories
| | | |
| --- | --- | --- |
| No | Name | Size |
| 1 | High-Power USB Wi-Fi Module | 1 module |
| 2 | KF Apex 96 PCR head | Each |
| 3 | KF Apex 96 DW head | Each |
| 4 | KF Apex 96 Combi head | Each |
| 5 | KF Apex 24 Combi head | Each |
| 6 | KF Apex PCR heating block | Each |
| 7 | KF Apex 96 KF heating block | Each |
| 8 | KF Apex 96 DW heating block | Each |
| 9 | KF Apex 24 DW heating block | Each |
| 10 | KF Apex 96 Storage tube heating block | Each |
| 11 | KF Apex 24 Storage tube heating block | Each |