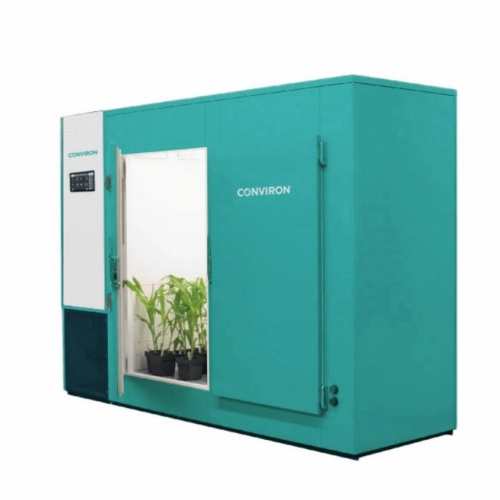 PGR15 Reach-In Plant Growth Chambers
The PGR15 offers 16.1 ft2 of growth area and 57" of growth height making it suitable for a range of applications including the growth of many tall plant species to full maturity. Shipped fully assembled, the PGR15 fits through standard doorways.
The PGR15 offers an ultra low temperature (ULT) option to enable the chamber to be operated with lights ON to -10°C - which is ideal for cold weather research experiments.
The standard light intensity for the PGR15 is 1,000 μmoles/m2/s using broad spectrum 12W T5 LED lamps.
For advanced research applications, an option for a blend of broad spectrum and far-red is available, plus options for high-performing LED canopies with greater light intensity and unique spectral qualities.
For alignment with past research and existing chambers, fluorescent fixtures are available as an option.
Cooling for the PGR15 is provided by a self-contained watercooled condensing unit with hot gas bypass for continuous compressor operation.