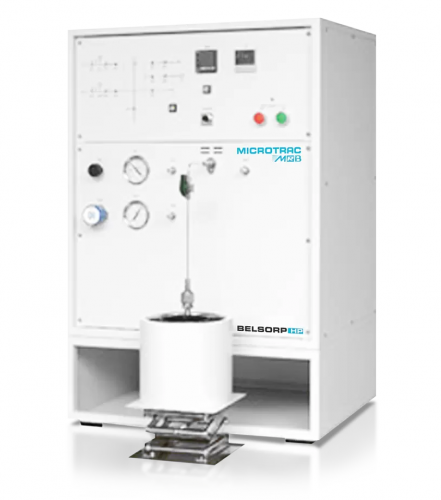 BELSORP HP High Pressure Gas Adsorption Instrument
The BELSORP HP analyzer is used for high-pressure adsorption measurement.
Small foot print bench-top type instrument
High pressure gas sorption measurement (13.5MPa Max.)
Compact design, reasonably price and easy to operate
Gas separation, CO2 removal (CCS, CCUS), Energy storage (H2:PCT-curve, CH4)
Analysis Software:
(a) BELSimTM
- BELSim is a powerful analysis software. Various analytic approaches are available.
(b) BELDynaTM (Rate of Adsorption)
- Adsorption rate is an important factor which indicates the dynamic behavior of adsorption. BELDynaTM can create the graph of concentration changes against time. In addition to that, the pore diffusion coefficient and mass transfer coefficient (LDF) can be obtained.